An out-of-the-way opera, New York through Melville's eyes, and more from the world of culture.
Sign up to receive "Critic's Notebook" in your inbox every week—it only takes a few seconds and it's completely free! "Critic's Notebook" is a weekly preview of the best to read, see, and hear in New York and beyond, compiled by the editors of The New Criterion.
This Week: A mysterious code & a riverside abode
The Voynich Manuscript, edited by Raymond Clemens (Yale University Press): Bibliophiles rejoice—one of the book world's most fascinating and enduring riddles is now available for all to examine. The so-called "Voynich Manuscript" is proof that, even in our increasingly demystified world, mystery is still alive. A fifteenth-century manuscript, the book is written in a bizarre and still undeciphered script and hosts a cache of illustrated constellations, flora and fauna, and swimming ladies—the main impression is that of esotericism. It has naturally captivated scholars for decades, and the years following its 1969 donation to Yale's Beinecke Rare Book & Manuscript Library have been especially fruitful from an evidential perspective: owing to technology we now know more about the codex than ever. And yet the fundamental mystery remains, having eluded the world's foremost codebreakers and amateurs alike. For the first time, Yale has reprinted the manuscript in full, in a gorgeous new edition coupled with scholarly essays on the book. All told, the new edition should continue to stoke interest in the eternally mysterious artifact. —BR
Così fan tutte performed by LoftOpera (September 16–18 & 23–25): As we churn towards the official start of the concert season, several of New York's smaller companies are getting a head start with openings of their own. This week, LoftOpera begins its year with a production of Mozart's Così fan tutte. Just a few years old, this company, which presents intimate performances of standard-rep pieces, has already become a serious player in New York's operatic scene. The small scale, informal setting, and edgy vibe of these presentations have packed Brooklyn lofts with audiences that aren't often drawn to Lincoln Center, an encouraging sign for an art form whose vitality seems constantly questioned. —ECS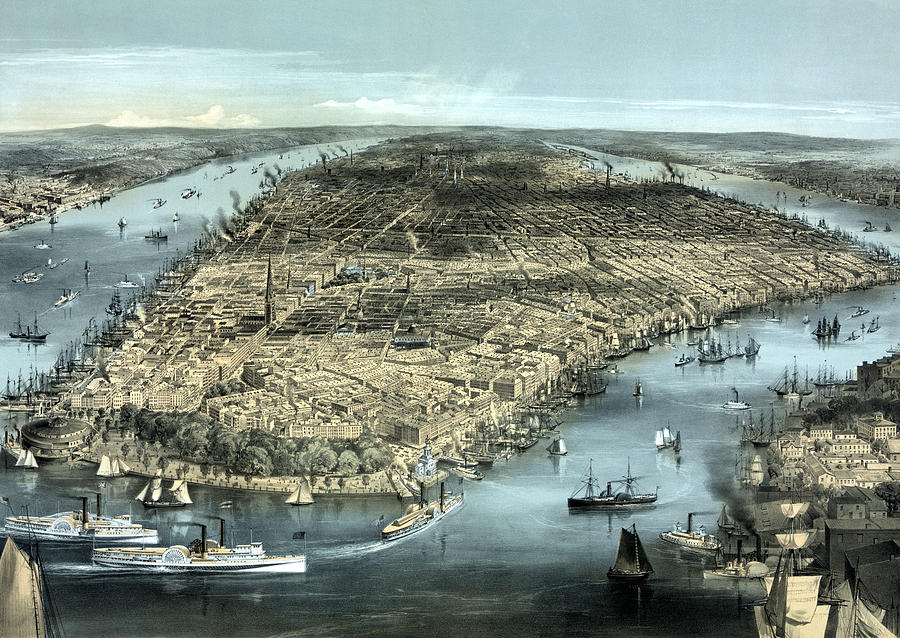 "Herman Melville's New York, 1850" at The New York Society Library (Through November 7): Moby-Dick mainly takes place aboard the Pequodof course, but Herman Melville wrote his magnum opus from the perspective of a New Yorker. "Herman Melville's New York, 1850," a small but remarkable exhibition at the New York Society Library, documents Melville's "insular city of the Manhattoes," as Ishmael begins his tale. Melville was a regular at the Society Library, which was founded in 1754 and at the time was located downtown near the Battery, the offices of Melville's brother, Allan, and the busy Manhattan waterfront. "Herman Melville's New York" matches city maps and prints with the author's books in the library collection and even preserved circulation records of his loans. Most astonishing: the actual copy of William Scoresby's Account of the Arctic Regions with a History and Description of the Northern Whale-Fishery, one of the two Society Library books that Melville took with him to Pittsfield, Massachusetts as he finishedMoby-Dick—and which he finally returned thirteen months later. Like that book, this exhibition is long overdue. —JP
Olana and Thomas Cole House Historic Sites Day Trip (September 17): The heat of the first two weeks of September is a sign that Indian summer in New York will linger on, giving city dwellers a couple more weekends for outdoor excursions. This Saturday, the American Society of Landscape Architects will make getting away simple with a bus trip to two historic spots along the lower Hudson River valley. Guests will stop by the Thomas Cole homestead in Catskill to take in the vistas that inspired an era's worth of romantic landscape painting, and will continue to nearby Olana, the home and studio of Cole's contemporary Frederic Edwin Church. The itinerary also includes a picnic lunch and wine reception—a welcome pair of accents to a sumptuous outing. —MU
From the archive: "Hudson River Schooled," by James Panero: On Jacob Collins's Hudson River School for Landscape.
From the latest issue: "Hopkins's Hidden Life," by Paul Dean: On a new examination of the diaries of Gerard Manley Hopkins.
Broadcast: James Panero, Eric Simpson, Benjamin Riley, and Mene Ukueberuwa discuss
the Hilton Kramer Fellowship.
New to The New Criterion?
Subscribe for one year to receive ten print issues, and gain immediate access to our online archive spanning more than four decades of art and cultural criticism.
Subscribe